All of the Best October Prime Day Deals Under $30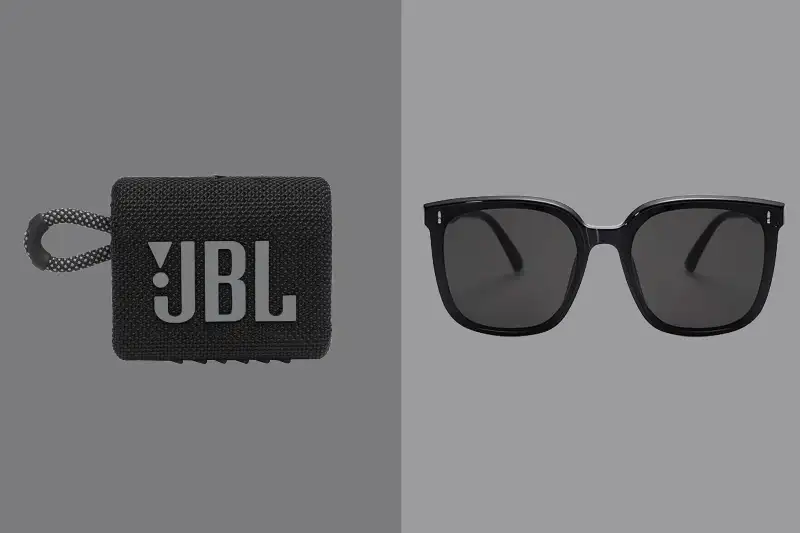 October Prime Day is here, and there's no better time to snag some fantastic deals without splurging too much. Everyone loves a good bargain, especially when it means getting high-quality products at a fraction of the cost. Whether you're on the hunt for chic sunglasses that look great while offering protection, duffel bags that can support a weekend adventure, or loungewearso comfy it feels like a warm hug, you're sure to find it during this sales event.
All of these items and more are waiting for you on Amazon, and the best part? They're all under $30! With over 50% off on some products, it's almost like finding hidden treasure. So, whether you're browsing for yourself or ticking items off that holiday gift list, these deals are a no-brainer. Dive in and discover the value for yourself. Your future self, lounging in that cozy outfit with your new shades on, will surely be grateful.
Sojo Trendy Oversized Sunglasses: $12.74 (was $26.99)
Check on Amazon
Elevate any look with these fashion-forward sunglasses. A blend of style and protection, these shades are a must-have for sunny days and driving adventures.
Amazon Basics Duffel Bag: duffel bags
Check on Amazon
Say hello to the ultimate travel companion. Durable, spacious, and versatile, this nylon duffel bag is ideal for weekend getaways or gym sessions. It's the gift that keeps on giving.
Drive Auto Car Trunk Organizer: $20.36 (was $29.99)
Check on Amazon
Keep your car neat and organized. With adjustable compartments, this organizer is a game-changer for those who love road trips or just daily drives.
AMZpets Dog Toys: $28.99
Check on Amazon
Got a pet lover on your list? This diverse toy set promises endless fun for their furry friend, even if they're aggressive chewers. From tug to toss, it's playtime redefined.
Gap Straight Fit Denim Jeans: $14.99 (was $24.99)
Check on Amazon
Classic, comfortable, and timeless, these jeans are the wardrobe staple every man needs. Whether they're dressed up or down, they're versatility and quality personified.
Crest 3D Whitestrips: $29.99 (was $45.99)
Check on Amazon
Brighten your smile effortlessly with Crest's 3D Whitestrips. This kit is the secret to pearly whites, making it a thoughtful gift for anyone.
JBL Go 3 Portable Speaker: $29.95 (was $49.95)
Check on Amazon
Enjoy music on the go with this portable JBL speaker. Waterproof, dustproof, and with killer sound quality, it's the speaker that defines portability.
Fullstar Vegetable Chopper: $22.75 (was $39.99)
Check on Amazon
For the cooking enthusiast, this 4-in-1 chopper makes meal prep a breeze. It ensures fresh salads, stir-fries, and more are made easier in minutes.
LecGee Women's Silk Satin Pajamas: $16.99 (was $19.99)
Check on Amazon
Luxury meets comfort with these pajamas. This silky set promises restful nights and lounge days, making it a pampering gift choice.
Coface Memory Foam Scuff Slippers: $16.86 (was $31.99)
Check on Amazon
Step into warmth and support. Ideal for indoors or a quick outdoor stroll, these slippers are the epitome of cozy relaxation.
Jumpstart your holiday shopping with these unbeatable Prime Day finds. They're not just gifts—they're experiences waiting to be unwrapped.