Only 16% of Americans Say It's a Good Time to Buy a House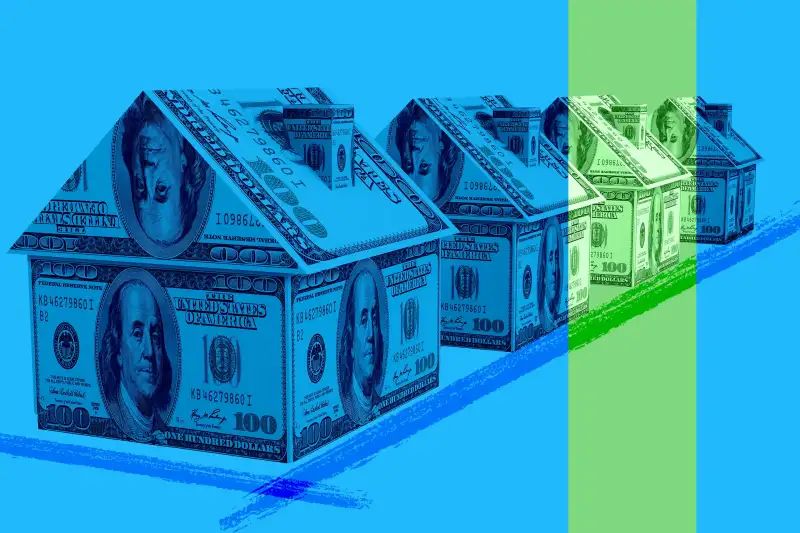 A huge portion of Americans are feeling pessimistic about homebuying at the moment — and they don't expect circumstances to improve anytime soon.
That's according to the government-backed finance company Fannie Mae, which put out its September home purchase sentiment index and housing survey on Monday. It found that just 16% of respondents said that it was a good time to buy a house, citing rising mortgage rates as their primary reason. More people reported strained personal finances than the previous month, too, which could signal a significant slowdown in sales in the coming months.
What the data says
Last month, only 16% of survey respondents said they felt that it was a good time to buy a house, again bringing housing sentiment to the all-time survey low recorded last November. The share of those who said it's a bad time to buy increased 2 percentage points to 84%.
Respondents pointed to high mortgage rates as the main reason for their housing market pessimism. Only 17% said they expect mortgage rates, which are currently hovering around 7.5%, to go down in the next 12 months. And almost half said they predict rates will increase.
Doug Duncan, senior vice president and chief economist for Fannie Mae, said in a news release that this was the first time in the survey's 12-year history that mortgage rates surpassed home prices as the top factor making respondents feel it's a bad time to buy.
That said, respondents aren't exactly feeling positive about home prices, either: Some 42% said they expect prices to increase in the next year, a slight increase from the previous month. Only 23% said they think home prices will go down.
Most respondents (63%) said it was a good time to sell, 3 percentage points lower than the previous month. The share of respondents who said it's a bad time to sell jumped from 34% to 37%.
Personal economic factors may be contributing to respondents' attitudes. About 13% of respondents reported that their household income is significantly lower than it was 12 months ago. The share of people who said they're concerned about losing their job in the next year increased from 22% to 23%.
Housing market pessimism
Americans have good reason for feeling so glum about the housing market: Mortgage rates haven't been this high since 2000. With home prices higher than ever (the current median home price is $416,000) and more people experiencing financial strain, it's not surprising that housing sentiment is at a low.
Fannie Mae's Duncan added that homeowners are unlikely to sacrifice their current mortgage rates in the near future, instead preferring to stay put with their locked-in, lower rates. This could further contribute to a slowdown in sales.
"Consumers are also not seeing much affordability relief in sight, as they continue to expect home prices to increase in the next 12 months," Duncan said in the news release. "In our view, all of this points to home purchase affordability remaining a problem for the foreseeable future, which we forecast will keep home sales sluggish into next year."
More from Money:
Can We Fix the Affordable Housing Crisis With Empty Office Buildings?
Down Payment Assistance: These States Will Give You Money to Buy a House