October Prime Day: Pickleballs, Golf Gear, and More on Sale, Starting at $30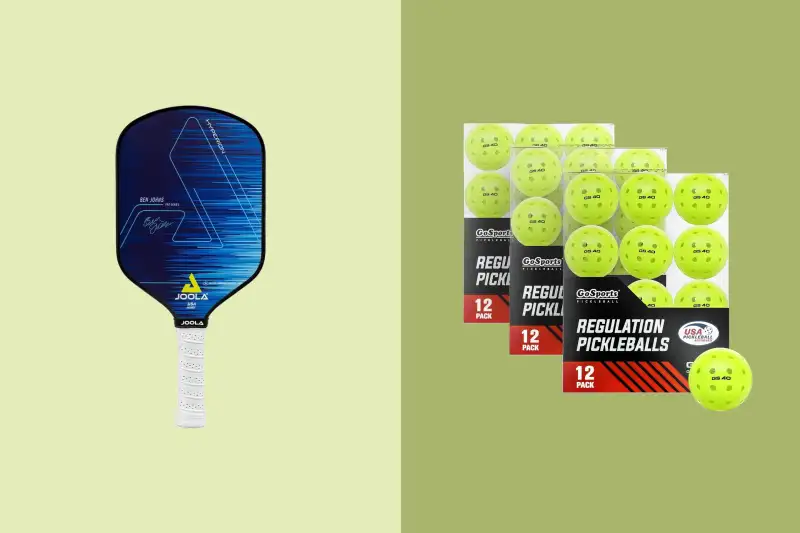 Your next outdoor adventure is about to get a lot more exciting with these October Prime Daydeals. Savvy shoppers know today is the perfect time to snag deals on outdoor and sports equipment. From pickleballs to name-brand golf gear, there are many deals waiting on Amazon. And the best part? Deals are starting at a mere $30, making it easier than ever to snag quality gear without breaking the bank.
Navigating Prime Day can be overwhelming, but that's where expertise comes in. Whether you've already made a shopping list or are simply in the mood to browse, rest assured: there are deals on all products and categories. So get ready to dive into the best that Prime Day has to offer today. But hurry, the sale is ending soon!
Joola Ben Johns Hyperion Pickleball Paddle: $98.97(was $159.95)
The Ben Johns Hyperion CAS paddle boasts a carbon abrasion surface, offering competitive grit and spin. Its elongated sure-grip handle ensures a confident hold, while the polypropylene honeycomb core delivers power and precision. And yes, it's USAPA-approved.
GoSports GS 40 Pickleball Balls: $34.99 (was $49.99)
Whether practicing or playing a competitive match, these regulation USAPA pickleballs are a must-have. Choose from a pack of 12 or 36 and experience consistent bounce and durability. They're perfect for every serve, volley, and dink.
Callaway Golf Iron Covers: $49.49 (was $69.99)
This 9-pack of red and black standard iron covers not only shields irons from outdoor elements but also adds a touch of style. Plus, they're moisture-resistant to reduce the possibility of corrosion.
GlowCity Glow in The Dark Basketball: $24.99 (was $44.99)
This glowing red basketball ensures the fun doesn't stop when the sun goes down. Ideal for teens and kids aged 8 and up, it's great for late-night pick up games.
Amazon Basics Rubber Encased Hex Dumbbell: $32.65 (was $36.99)
This rubber-encased hex dumbbell is perfect for at-home workouts or gym sessions. With a comfortable grip and balanced weight, it's an essential tool for anyone serious about getting fit.
Under Armour Men's Surge 3 Running Shoe: $42.00 (was $60.00)
Under Armour Surge 3 running shoes offer impeccable support, breathability, and style. Whether running on the pavement or the treadmill, these sneakers are lightweight and breathable.